2022 is finally here and we hope you are enjoying some time to chill out, tune out and regenerate.
Summer holidays can make a great time to catch up on reading, something many of us dream to do but never seem to get the time to. If you do manage to reward yourself with time to bury yourself in a book, I managed to get a few recommendations from our team before they headed off on leave, plus a few suggestions from me of books to read in 2022.
There's a handful focused on what we do – books on climate change and sustainability, books on energy and climate action, and a few other gems, sprinkled with fascinating real-life stories and life lessons. Whether you're lucky enough to be relaxing by a beach, on a country veranda, or just in a quiet room at home, I hope you get to spend time with a good book over the holidays – or flag them for your reading list sometime in 2022.
Books on Climate and Sustainability
Regeneration: Ending the Climate Crisis in One Generation by Paul Hawken. Hawken's last book, Drawdown (also recommended) was a ground-breaking book offering a collaborative, researched analysis from over 200 researchers and advisors who came together to model the most substantive solutions to reverse global warming. Hawken's new book is focused on action and as he describes "a radical new approach to the climate crisis, one that weaves justice, climate, biodiversity, and human dignity into a seamless tapestry of action, policy, and transformation that can end the climate crisis in one generation."
The New Climate War by Michael E Mann. The main protagonist in the latest Netflix blockbuster 'Don't look up' is Dr Randall Mindy played by Leonardo DiCaprio. The character was inspired in part by DiCaprio's friend and renowned climate scientist Michael E Mann. In The New Climate War, Mann discusses how fossil-fuel companies have waged a thirty-year campaign to deflect blame and responsibility and to delay action on climate change, draws the battle lines between the people and the polluters — fossil-fuel companies, right-wing plutocrats, and petro-states — and outlines a plan for forcing our governments and corporations to wake up and make real change.


Electrify by Saul Griffith. Griffith took part in a webinar I recently watched and was a fascinating speaker who made me want to add his book to my must read list. Electrify is an optimistic—but realistic and feasible—action plan for fighting climate change while creating new jobs and a healthier environment by electrifying everything.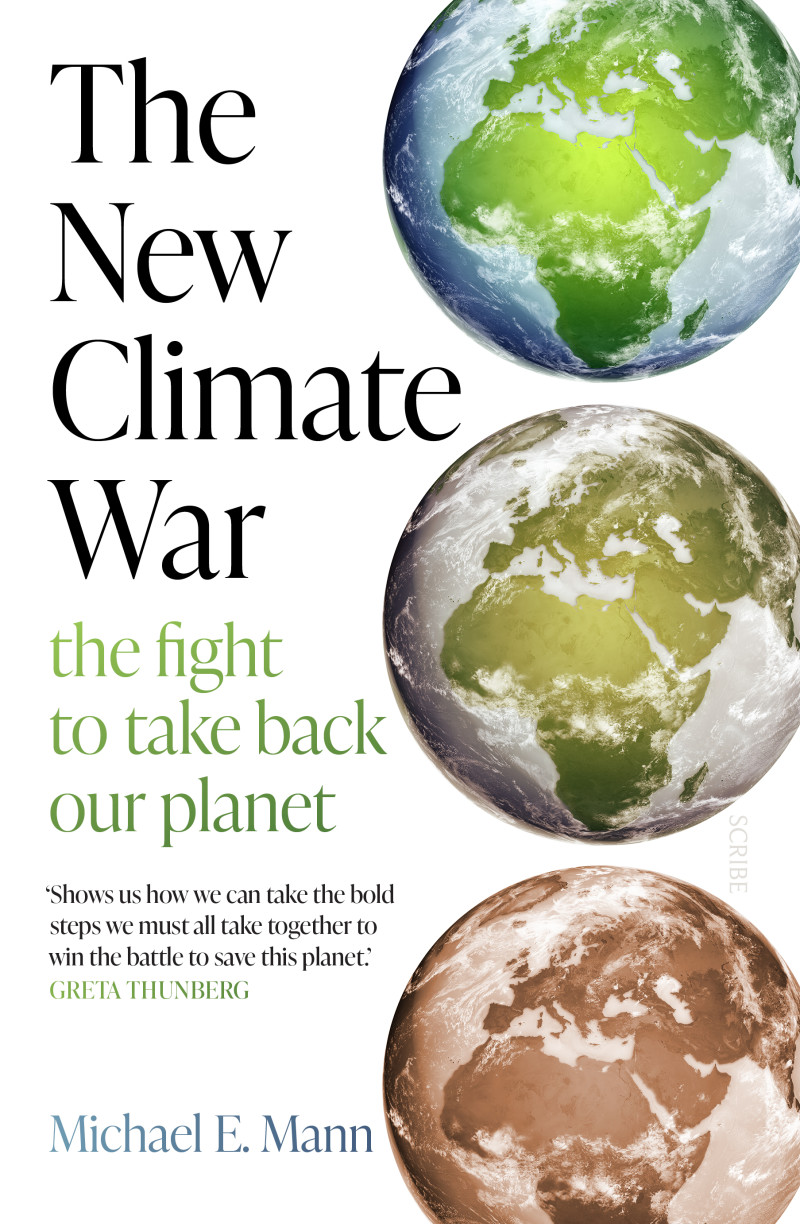 True Stories and Life Lessons
Are We Smart Enough to Know How Smart Animals Are? by Frans de Waal. Based on extensive research of the animal kingdom, de Waal explores the scope and depth of animal intelligence, revealing how we have grossly underestimated non-human brains. With incredible stories of animal cognition, Are We Smart Enough to Know How Smart Animals Are? is a fascinating read that challenges everything you thought you knew about animal – and human – intelligence. Recommended by Juliana.


Resilience Project by Hugh van Cuylenburg. The story of Melburnian Hugh van Cuylenburg's travels to India as a teacher, and the life-changing lessons he learned from his underprivileged students — including the three keys to happiness. After the year that was 2021, this has some great tools to inspire you to take a step towards living each day with gratitude, empathy, and mindfulness. Recommended by Simone.
We hope you find time to delve into some of our suggestions for books to read in 2022, we'd love to hear what you think and your recommendations for further reading, leave us a comment or send us a mail!
Jacinta is an experienced digital marketing communications professional. She's happiest when helping purpose-driven companies achieve their goals, utilising her expertise in digital marketing, communications, content strategy and creation.